Course Rules:
USGA rules govern all play except where modified by local rules.
All shots on hole #15 MUST be played to the left of the pole. Shots to the right of the pole shall be played from the drop circle with a loss of distance.
Please observe all markers and keep carts at least 30 feet from the greens.
All water is in play. Free drop on hole #9 for tee shots only, coming to rest between the fairway markers. The drop must be taken on the tee side of the creek.
Scorecard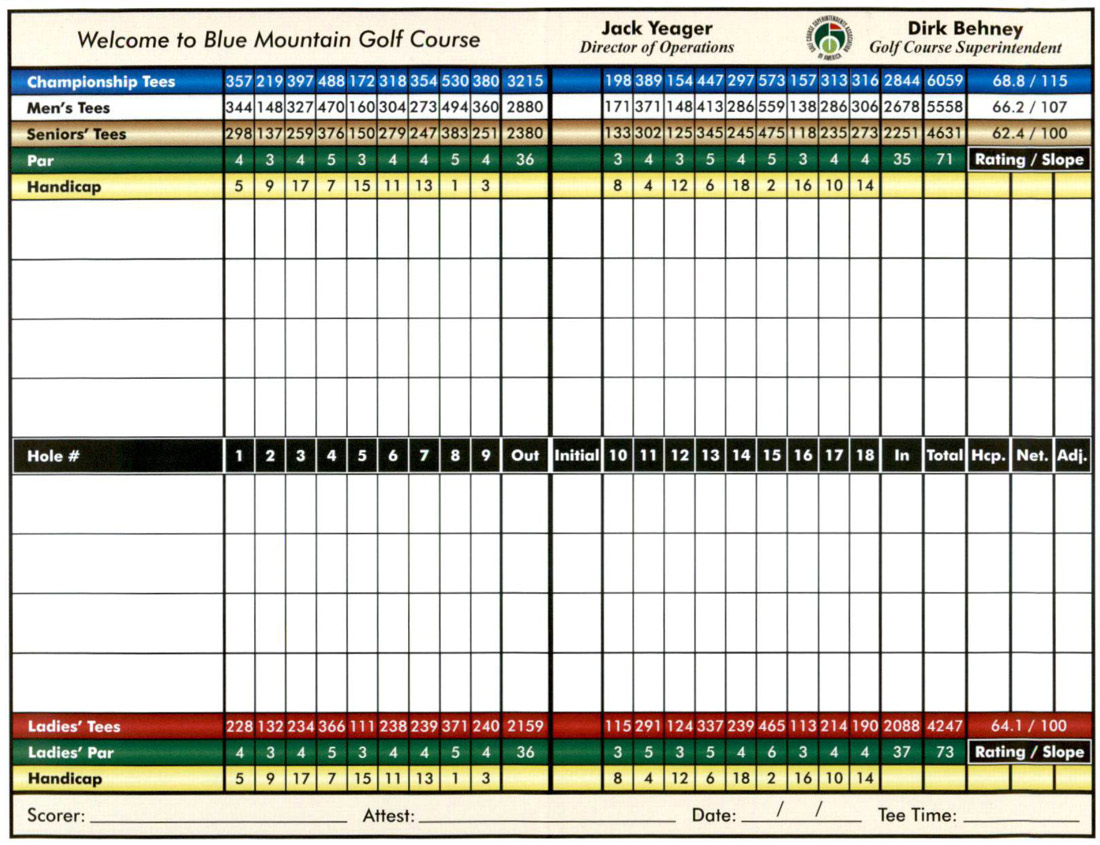 ---
| | | | | |
| --- | --- | --- | --- | --- |
| USGA | Champ | White | Gold | Ladies |
| Course Rating | 68.8 | 66.2 | 62.4 | 64.1 |
| Slope Rating | 115 | 107 | 100 | 100 |
---
---